Civil Works Contracting is an SBA certified HUBZONE firm offering diverse construction services...
Civil Works Contracting is an SBA certified HUBZONE firm offering diverse construction services, including, but not limited to: heavy civil construction & infrastructure, general contracting, commercial and industrial facilities construction, site improvement & utilities projects, dam construction and rehabilitation, turnkey construction of commercial, institutional & federal buildings, railroad construction and maintenance of way. Civil Works has the capability to mobilize nationally and depending on requirements and opportunities. Civil Works has employee experience of performing work predominantly for Federal, State and local Governments, but also contracts with private businesses.
The Company possesses capabilities in numerous diverse disciplines, specializing from the development of new heavy civil construction, site infrastructure, general contracting, demolition of existing facilities & structures to multi-year facility maintenance services. Civil Works has developed a reputation for completing projects on time and within budget constraints.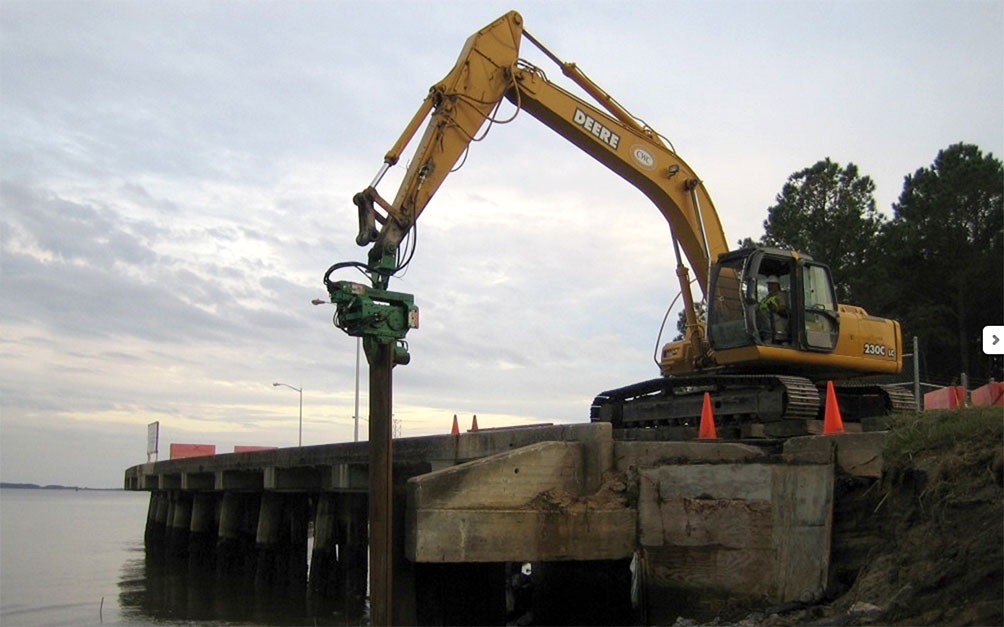 Customer Testimonials
"CWC was tasked with an extremely aggressive schedule with multiple milestone deadlines. They are a highly respectable and truly professional firm with the depth and breadth of experience for what was set forth within the scope work. CWC completed each milestone date within the time requested. Their wide array of self-performance disciplines for a small business is very impressive and attention to detail is top-shelf. CWC is very versatile and handled everything they were tasked with in design and construction. I would recommend them to others and intend on utilizing their services in the future."
- John Allen
Facilities Director
Vertex Railcar Corporation
"Chemserve requested and received three (3) bids for this project. CWC provided the most cost effective and thorough bid of the ones submitted. Their bid included not only project cost but also operational guidelines for handling personnel, security, work order changes and communication processes. This was Chemserve's first experience working with CWC. We have an extensive background in bulk liquid terminalling and with this experience have extensive involvement in the installation and operation of railroad track systems. We found CWC 's quality of work to be exceptional. They were presented with a project time table that was quite short and met the requirements for completing the project within the time limits. Their personnel were well trained and their Management Team provided more than adequate supervision. Their equipment was of the highest quality and did not slow down the project due to maintenance issues. I rate CWC as EXCELLENT in all aspects of their job performance and will not hesitate to utilize their services in the future."
- Bruce Kirk
Terminal Manager
Chemserve Terminals, Wilmington NC
"CWC successfully completed the task of replacing a mainline railroad trestle under an aggressively scheduled outage. CWC completed the work on time and in a safe and professional manner. This firm has a strong base of labor and is well managed in the field."
- Darren Hartsfield
Operations Manager
Wilmington Terminal Railway, Genesee & Wyoming
"I have had CWC perform as Lead-Subcontractor on numerous projects during my employment with three different companies as Project Manager. I've known the organization for many years and watched the growth of this company since its inception. This firm is extremely dependable and provide a level of craftsmanship and finished product any owner would be proud of. They provide numerous disciplines of construction with safety and quality always ahead of profits. In addition to numerous completed past projects, CWC holds multi-year subcontracts with our company providing services for various branches of the governments. CWC performs railroad, crane rail and civil & infrastructure maintenance on multiple government installations. I have been and remain a staunch supporter of CWC and will continue to utilize their services in the future."
- John Gaudin
Senior Project Manager
Eagle Eye, LLC/Bering Straits Native Corporation