Sales
---
We know that buying equipment can be an expensive and time consuming process. With our equipment sales we offer solid ready to work equipment at fair pricing. We have our equipment conveniently located and centralized in one location.
Backhoes
Aggregate equipment
Forestry equipment
Excavators
Skid steers
Pickups
More coming soon…
Call
(910)-742-7526
or email:
cstout@civilworkscontracting
for more info.
Equipment Sales
---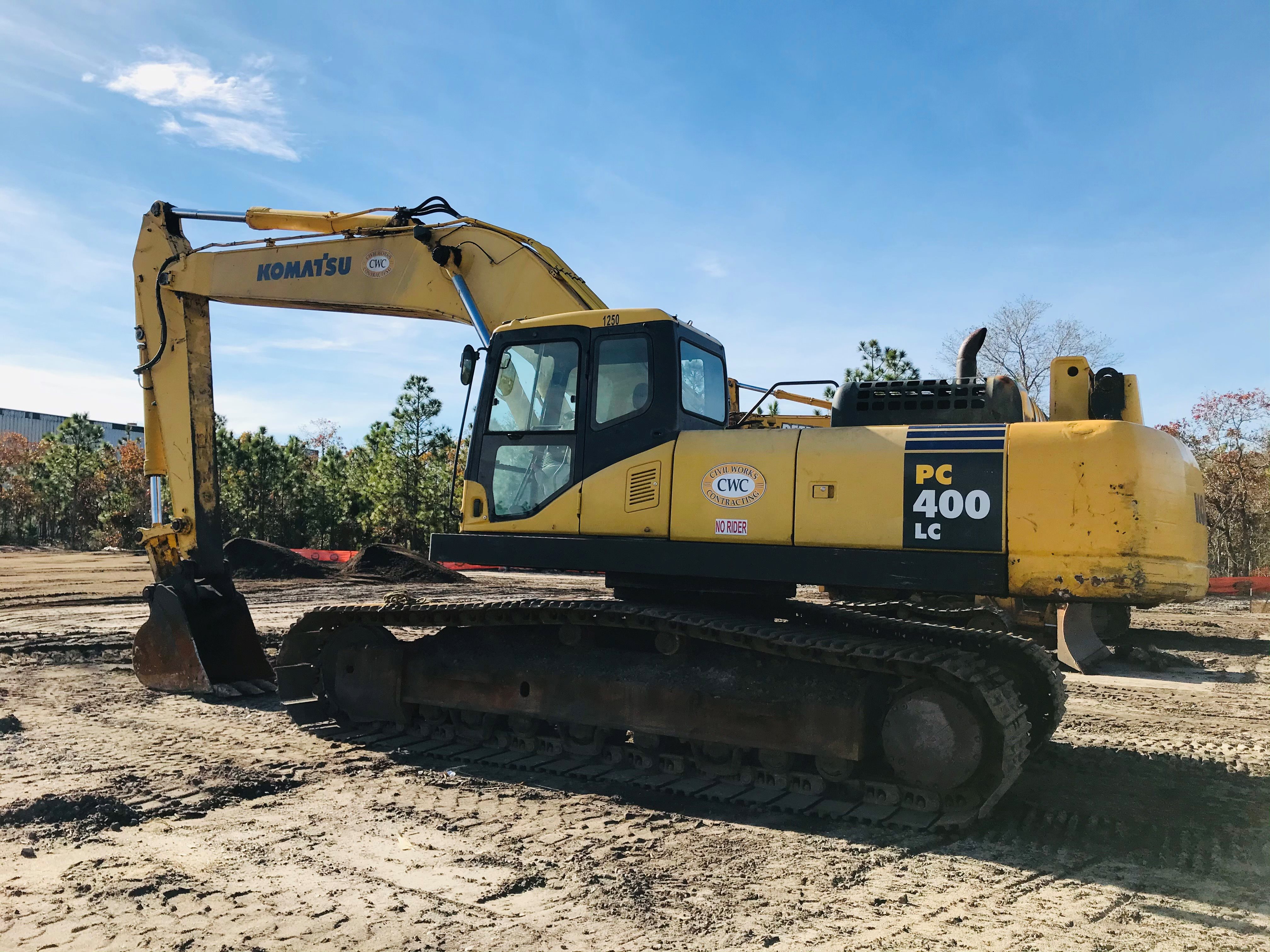 2006 Komatsu PC400LC-7
Strong running machine. Comes with trenching bucket and 3yrd digging bucket. 14,000hrs. $95,000.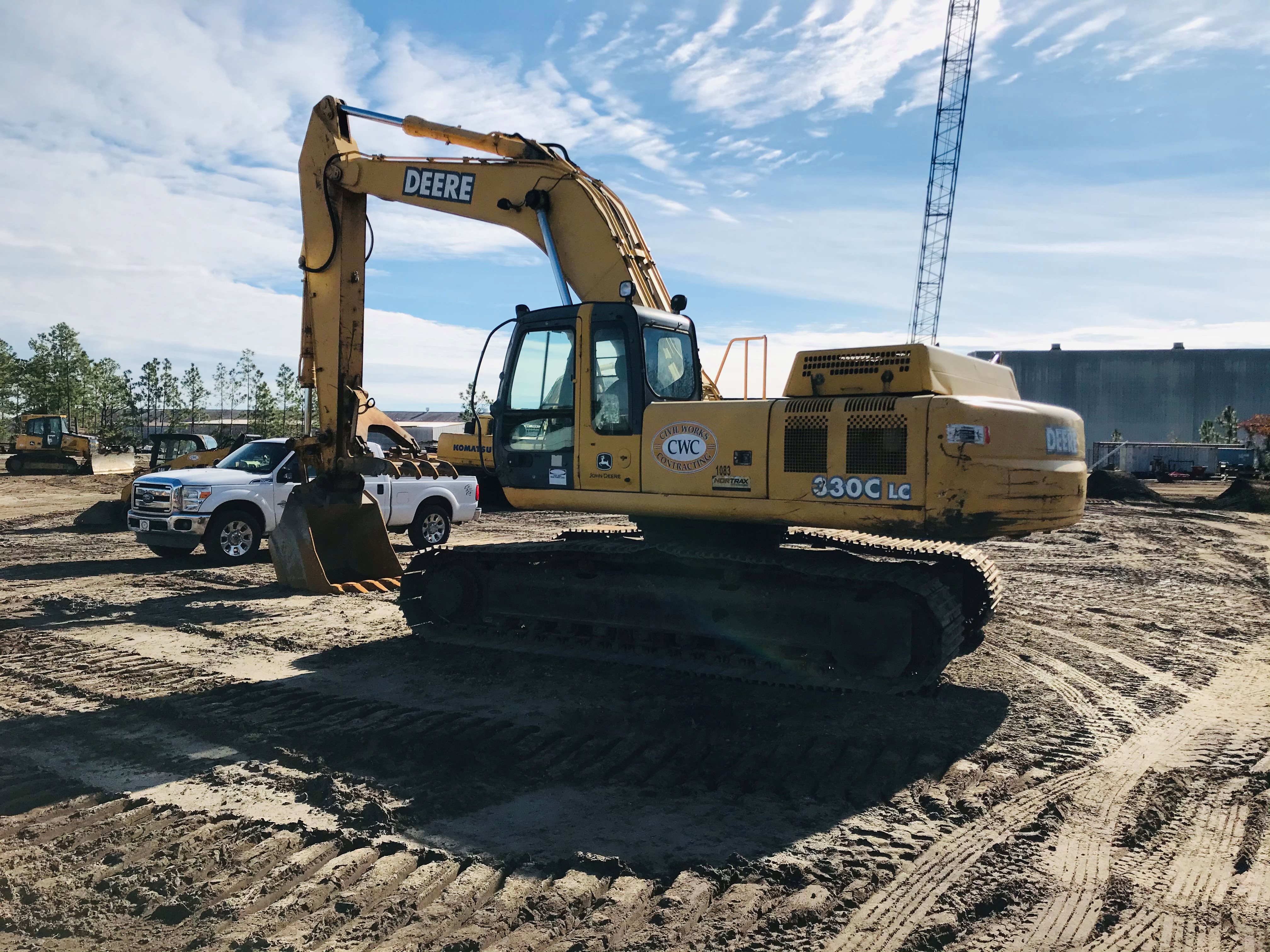 2005 John Deere 330C excavator
Runs strong and ready to work. Comes with manual thumb. 7725hrs. $60,000.
2003 John Deere 230C LC Excavator
11,227 hours. Runs strong and is ready to work. Engine replaced at 7,500 hrs. Undercarriage around 50% life. Both boom lift cylinders are rebuilt. Comes with General Purpose bucket and a manual thumb. Strong ready to work machine. $40,000.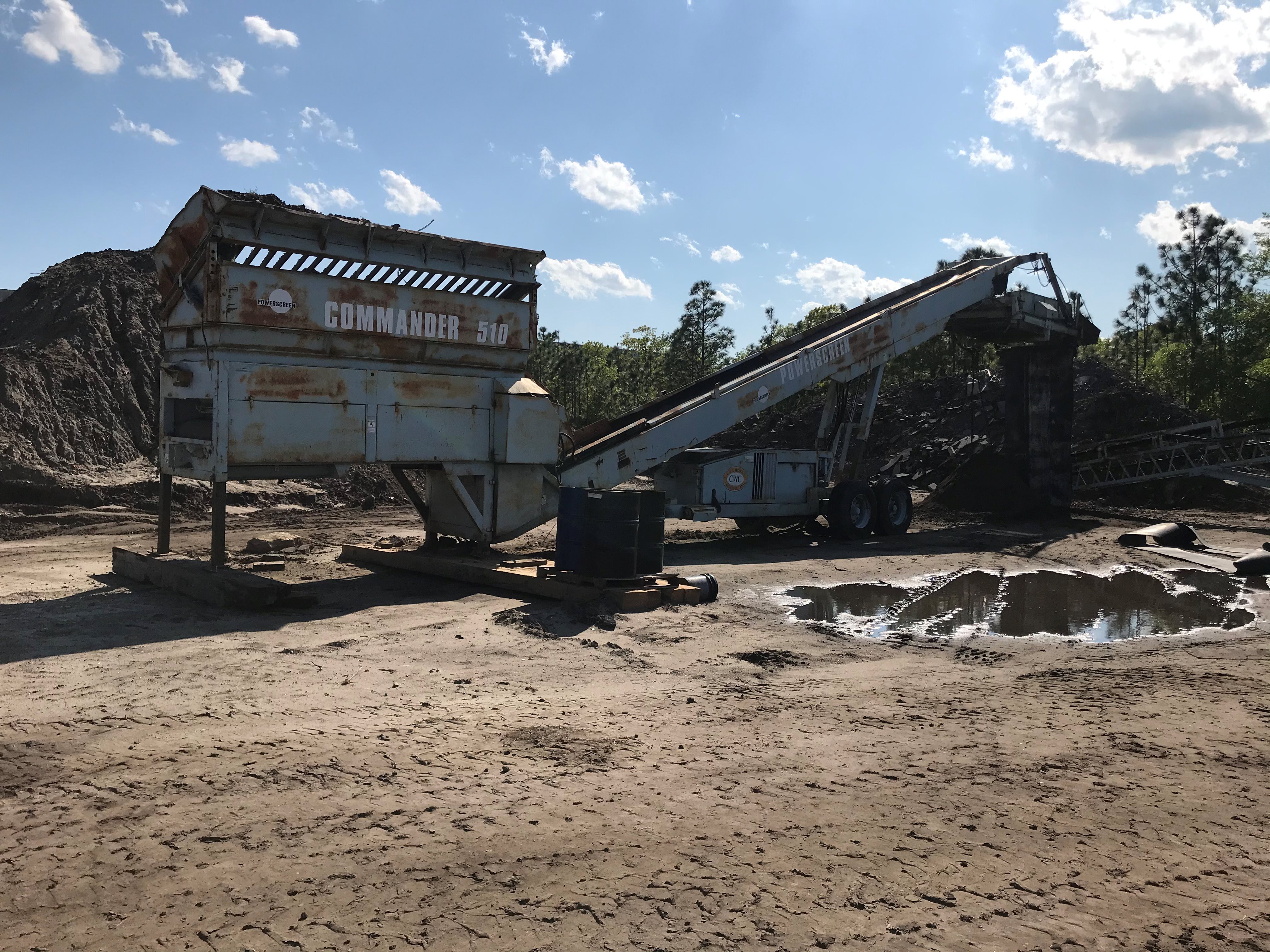 1997 Powerscreen Commander 510 with hydraulic stacker
Screener and stacker ready to work. Hydraulic motor for stacker rebuilt less than a month ago. Easy access to screens. Produces a consistent material all day. 7000hrs. $75,000.
2009 CAT 289C
Two speed high flow machine. 6000hrs. $28,000.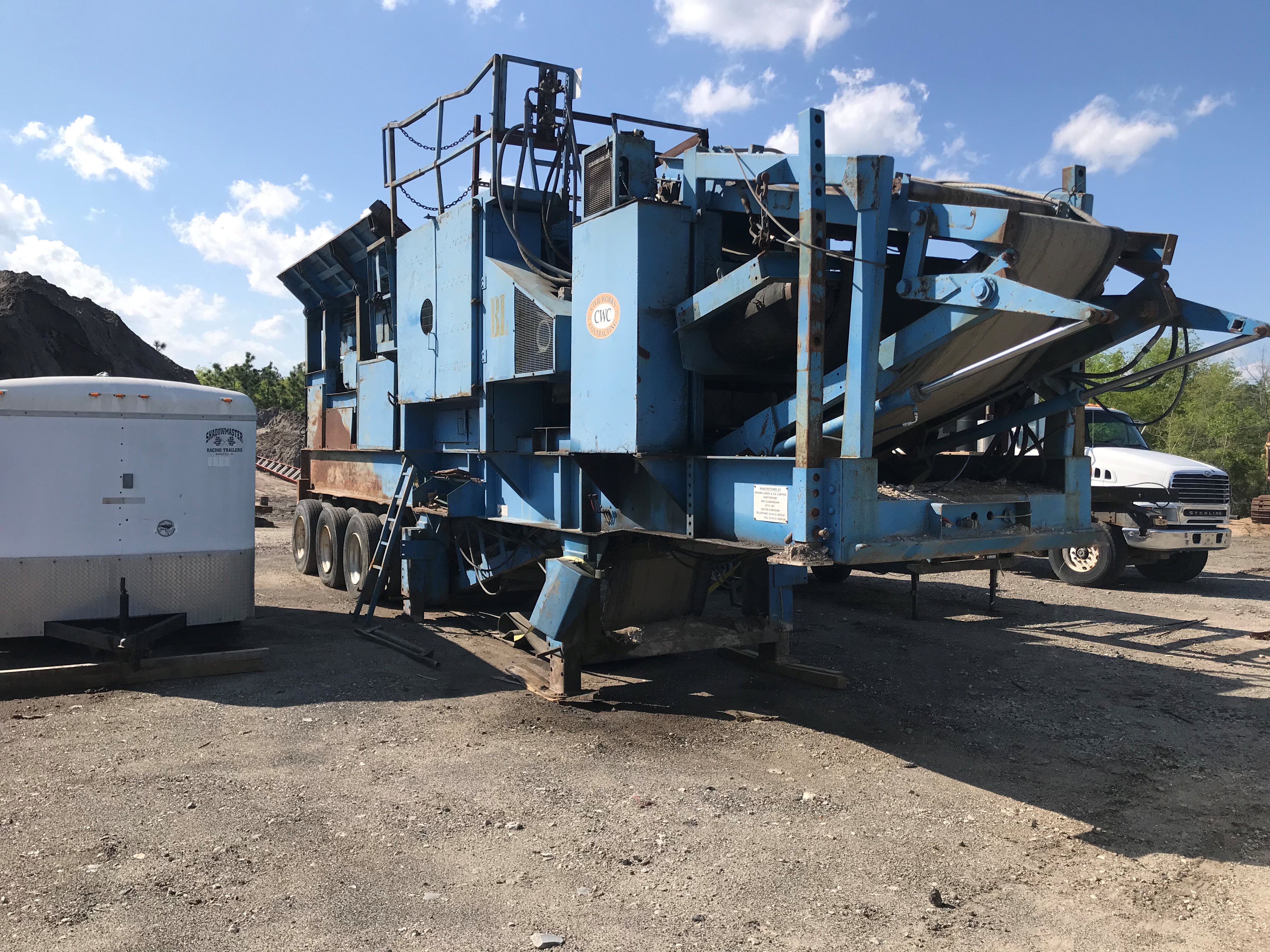 Brown-Lennox Jaw Crusher 42x26
Adjustable jaw. A Consistent product. Ready to work. $150,000
2001 Sterling LT9500 Tandem Axle Dump Truck
Has drop 3rd axle. 424,000 miles. 8spd Eaton. Runs strong has CAT C10 engine. $35,000. Ready to go to work.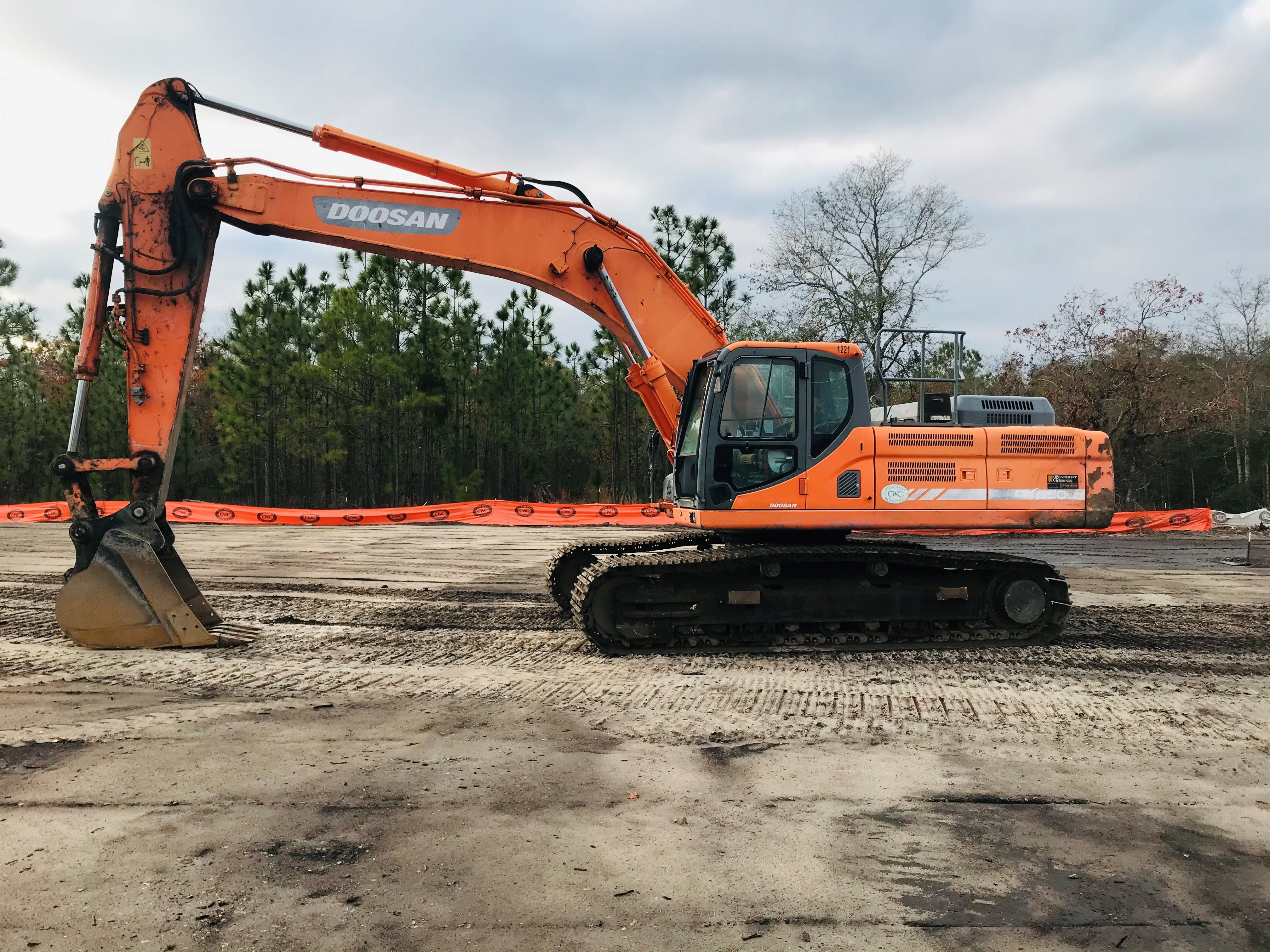 2013 Doosan DX350LC-3 Excavator
2013 Doosan DX350LC-3 excavator 7,300hrs. Machine in good shape, runs strong. 88,000lb working weight. Aux hydraulic hardlines on stick. Ready to go to work.$120,000.00